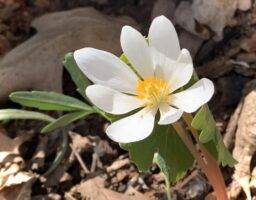 The theme for this year's Earth Day, on April 22nd, is invest in our planet. We ask you to invest in our planet by planting native plants this spring. Native plants are adapted to our local environmental conditions and as such, require less maintenance, less water, and no fertilizers or pesticides. In addition to adding beauty to our gardens, native plants attract local wildlife and support pollinators like birds, butterflies and bees.
If you want to help save monarch butterflies, plant one or more varieties of milkweed. If you love birds, plant natives such as golden alexander or purple coneflower to attract the beneficial insects that baby birds eat. If you want to plant a tree that has a significant positive impact on the environment, contact tree services to help you plant an oak tree. Oak trees support more life-forms than any other trees in North America.
There are many native plant sales in our area, staffed by knowledgeable gardeners, to help you with your questions and decisions. In addition, their website plant listings contain helpful information on sun exposure needs and whether they attract butterflies, birds, bees, etc.
In-Person Plant Sales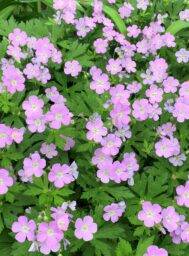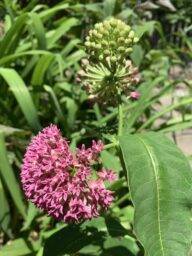 Wheaton Native Plant Sale
Saturday April 23, 8:30am – 11:00 am
City of Wheaton Public Works Yard
821 West Liberty Dr. Wheaton
https://wheatonparkdistrict.com/events/native-illinois-plant-sale/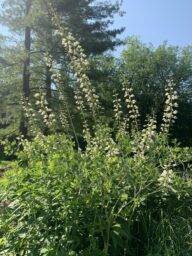 DuPage County Forest Preserve Plant Sale
Ticketed presale Thurs. May 12, 4:00 – 7:00 pm
Open to public Fri. May 13, 10:00 – 7:00 and Sat. May 14, 9:00 – 2:00
SCARCE Growin' Green Garden Market Sale
Saturday April 30, 9:00am to 1:00 am
SCARCE 800 S Rohlwing Rd (IL Rt 53), Addison
Pre Order Sales
Conservation Foundation
Order plants online from April 11 to 26
Pick up plants May 13, 3:00-7:00 and May 14,8:30 – 1:00
Kane-DuPage Soil and Water Conservation District
April 29, 2022 – Last Day to order plants
Pick-up plants May 27, 8:00 am– 4:30 pm
Kane-DuPage SWCD Office, 2315 Dean St., Suite 100, St. Charles